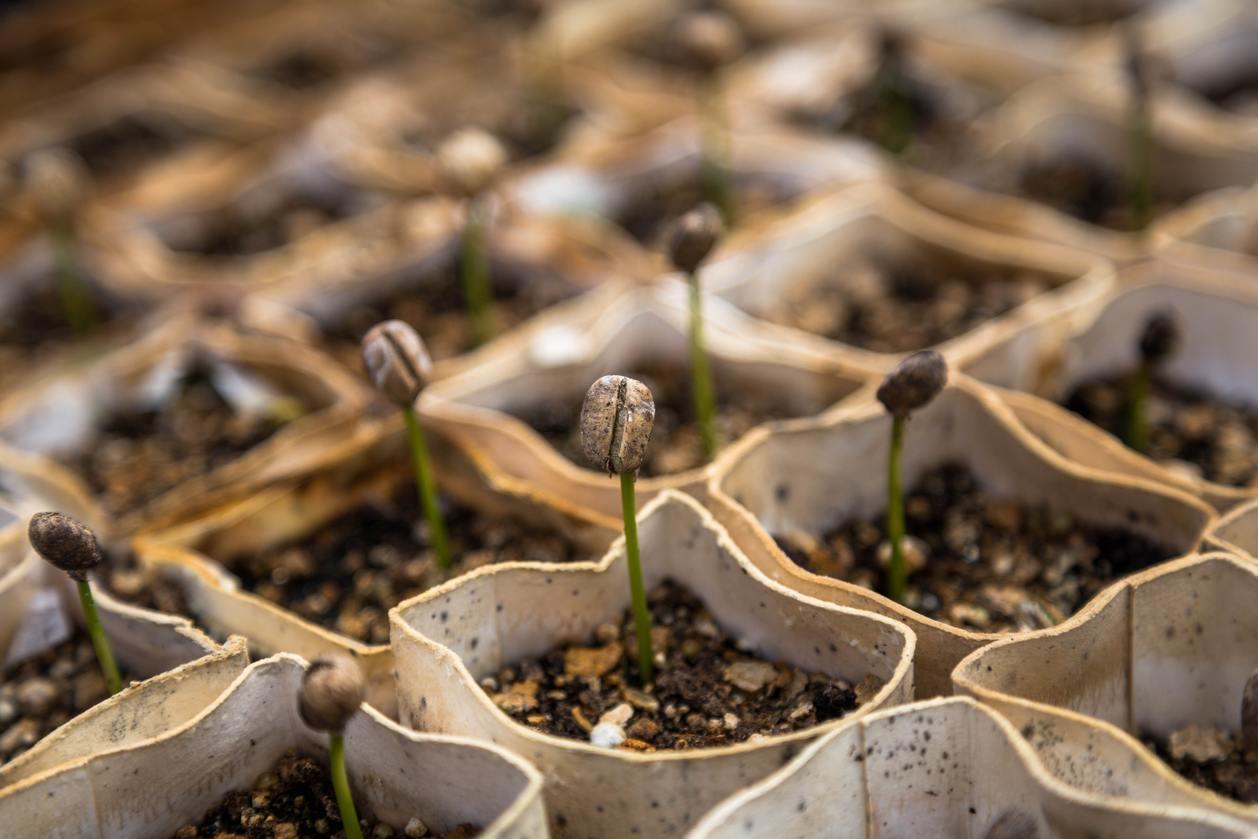 Kenyan Coffee – History & Varietals
Despite Kenya bordering Ethiopia which is believed to be where coffee originated from, coffee was not grown in the country until the early 1890s.
In 1893, missionaries imported Brazilian coffee into Kenya – after the British colonized Kenya in 1895, they took control of all crops, including coffee.
Initially, coffee was only grown in the larger British-run farms around the capital Nairobi with the goal to export the best coffee. Once Kenya got independent from the British in the early 1960s, more and more Kenyans began taking ownership of growing and manufacturing of coffee.
Kenya coffee is produced under a dual production system with about 3.000 large estates and over 700.000 smallholder growers affiliated to co-operative societies. The corporative societies help the small farmers with milling, marketing and even auctioning off the coffee and help to ensure only the highest coffee standards are maintained.
In Kenya coffee is marketed through a central auction system managed by the Nairobi Coffee Exchange Management Committee, which consists of representatives of the industry stakeholders. Direct sales to buyers from importing countries have been authorized as a second window. (source: ww.ico.org)




Main Varieties in Kenya
Today the two well-known varietals from Kenya, SL28 and SL34, they are Bourbon hybrids – it is these which give Kenya the distinctive winey blackcurrant notes as mentioned above. Back in the 1930's, the new varietals from the Scot Laboratories were prefixed as SL. The SL28 and SL34 are both productive when healthy, but least resistant and prone to attack and cold.
There is also a newer Kenyan varietal K7 that has a strong immunity towards diseases but is not appreciated as much for its cup quality as the SL varieties.
Ruiru 11 is a higher yield plant, resistant to leaf rust and Colletotrichum kahawae, a fungal coffee bean disease (CBD). Ruiru 11 is a mix of "Hibrido de Timor" (a Robusta/Arabica hybrid) with "Rume Sudan" from the Boma plateau as well as with SL 28 and SL 34 for improved flavor.
Batian is a new high yielding, disease resistant variety that was released by the Coffee Research Foundation in Kenya in 2010. It is known for being more equal to the SL in flavor. The cherries are smaller, which can affect the farmers income when higher quality (and therefore price) is associated with a larger screen size.