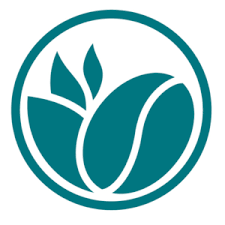 Visiting Kenyacof/Sucafina Kenya
On day 9 Chris (Mehrwert Kaffee) and I visited Kenyacof/Sucafina Kenya that also operates Kahawa Bora Millers Dry Mill which we visited earlier (link to article). We went there to see if Chris' samples arrived and to properly prepare the upcoming coffee cupping of the Nandi County coffees later the week.
While we were there, I had the chance to observe the KenyaCof team preparing the next cupping according to the SCA cupping protocol
Determining Measurements
The optimum ratio is 8.25 grams of coffee per 150 ml of water, as this conforms to the mid-point of the optimum balance recipes for the Golden Cup. (the standard cupping cup holds exactly 150ml)
Cupping Preparation
The sample should be ground immediately prior to cupping, no more than 15 minutes before infusion with water. If this is not possible, samples should be covered and infused not more than 30 minutes after grinding.
Samples should be weighed out as WHOLE BEANS to the predetermined ratio (see above for ratio) for the appropriate cup fluid volume.
Grind particle size should be slightly coarser than typically used for paper filter drip brewing, with 70% to 75% of the particles passing through a U.S. Standard size 20 mesh sieve. At least 5 cups from each sample should be prepared to evaluate sample uniformity.
Each cup of sample should be ground by running a cleansing quantity of the sample through the grinder, and then grinding each cup's batch individually into the cupping glasses, ensuring that the whole and consistent quantity of sample gets deposited into each cup. A lid should be placed on each cup immediately after grinding.
Pouring
Water used for cupping should be clean and odor free, but not distilled or softened. Ideal Total Dissolve Solids are 125-175 ppm, but should not be less than 100 ppm or more than 250 ppm.
The water should be freshly drawn and brought to approximately 200º F (93ºC) at the time it is poured onto the ground coffee. Temperature needs to be adjusted to elevation.
The hot water should be poured directly onto the measured grounds to the rim of the cup, making sure to wet all of the grounds. The grounds to steep undisturbed for a period of 3-5 minutes before evaluation.
So far the theory, now have a look to the practical application:
The next step then is cupping - I introduced you to this process in my blog post from April 18th 2021. Just in case you haven't read it you'll find the link here.
As always I hope you enjoyed reading about my coffee trip - next week will be the last blog post from my trips.
Chris and I will visit the African Coffee Roaster where I will introduce him to the coffee guru Stephen Vick, one of blue bottle coffee's first employees. This is a special visit to me as Stephen was one of the first people I met in Kenya when I did my research launching Ulinzi Conservation Coffee.