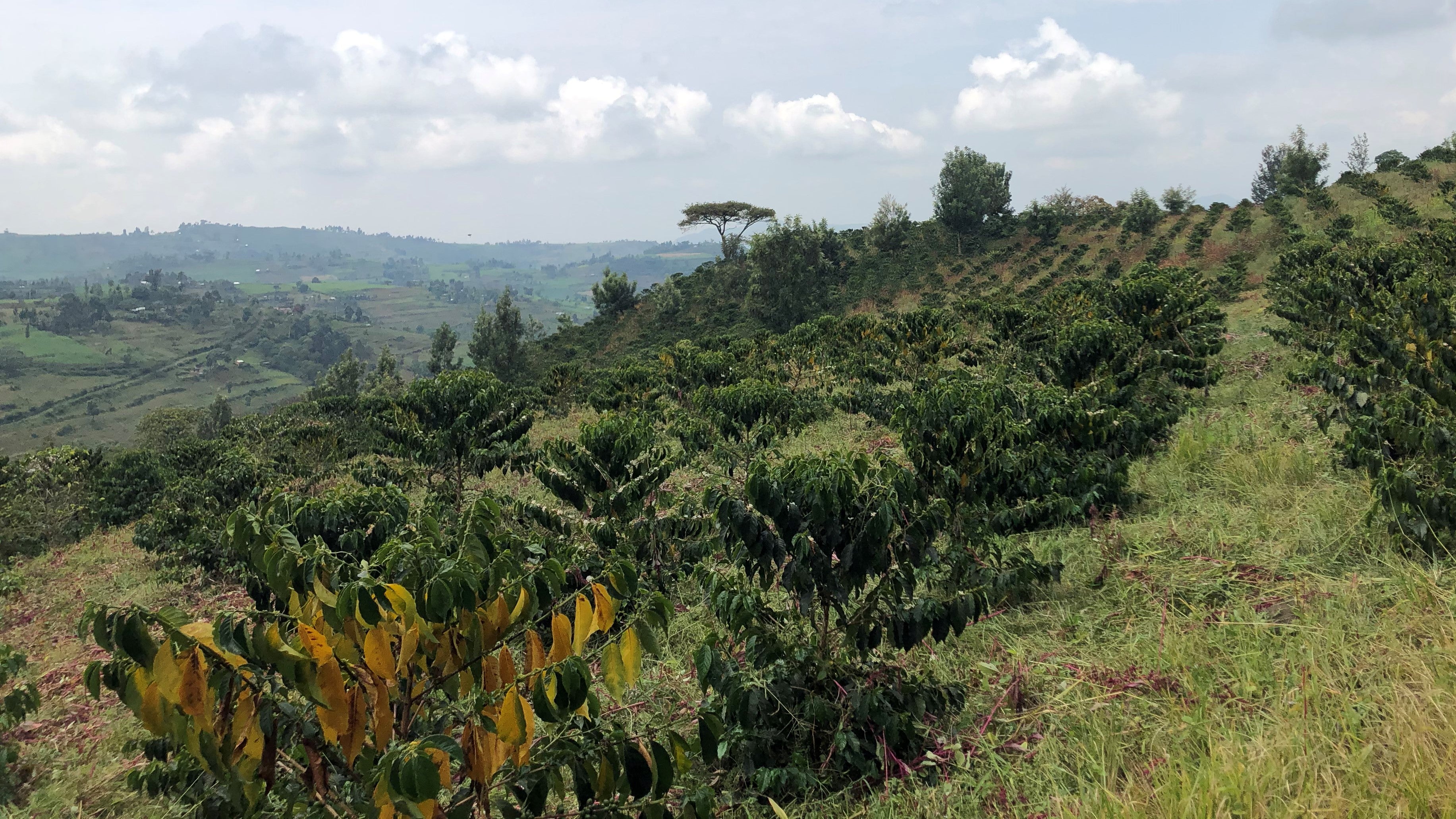 Lionhill coffee plant nursery and coffee farm
On our 4th day we visited another coffee farm including a coffee plant nursery. As I explained the process form coffee picking to de-pulping, drying, and preparing for the dry mill in my previous post, I will now focus on the coffee plant nursery information.
There are plenty of different varieties of coffee plants (you will find more detailed information in our blog post about coffee species and varieties here).
In Kenya, the main varieties are SL28 and SL34, (they are Bourbon hybrids) – these varieties give Kenyan coffee the distinctive winey blackcurrant notes. They are both productive when healthy, but least resistant and prone to fungal attacks and cold.
A newer Kenyan varietal K7 that has a strong immunity towards diseases but is not appreciated as much for its cup quality as the SL varieties.
Ruiru 11 is a higher yield plant, resistant to leaf rust and Colletotrichum kahawae, a fungal coffee bean disease.
Batian is a new high yielding, disease resistant variety that was released by the Coffee Research Foundation in Kenya in 2010.
Here we got the chance to leave a mark – so we planted a coffee plant and a tree next to it which will protect the coffee plant from direct sunlight in the future.
The coffee plant came first (picture above), then the tree (picture below).
I skipped the part of introducing the farm as the set-up is very similar to my previous post about the Ol'ochoy farm.
The next blog post will be about my visit to the Kapng'etuny farmers co-operative society which started back in 2015 to empower women coffee. This won't be the only interesting story to share during this visit. More next week!